Protest 101: Monday, February 20 – 3:00 PM

General Session Address: Saturday, February 18 — 1:30 PM
Writing Riskily: Taking a Stand Within Your Prose
Advocacy writing is a tradition that goes back at least to Pericles, and public intellectuals wrote passionately about their concerns for a mass audience until about two generations ago. Today the academy and specialization have led to the decline of advocacy writing for a mass audience, even though there is a great hunger for it.
This talk will introduce the basic elements of the advocacy tradition and share with the audience some powerful themes for making advocacy writing immediate and effective.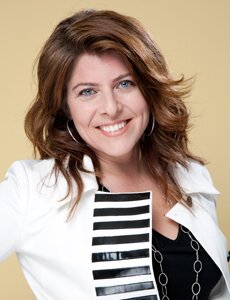 Author, social critic, and political activist Naomi Wolf raises awareness of the pervasive inequities that exist in society and politics. She encourages people to take charge of their lives, voice their concerns and enact change.
Wolf's landmark international bestseller, The Beauty Myth, challenged the cosmetics industry and the marketing of unrealistic standards of beauty, launching a new wave of feminism in the early 1990s.
The New York Times called it one of the most important books of the 20th century. Her next book, Vagina: A Cultural History, will be released in 2012.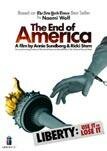 Wolf's New York Times bestseller, The End of America: A Letter of Warning to a Young Patriot, is an impassioned call to return to the aspirations and beliefs of the Founders' ideals of liberty. The New York Times called the documentary version "pointedly inflammatory."
Her international journalism includes the investigative report "Guantánamo Bay: The Inside Story" for The Times of London, and as a columnist for Project Syndicate her articles have been published in India, Philippines, Egypt, and Lebanon.
x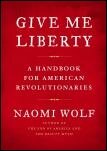 Her latest book, Give Me Liberty: A Handbook For American Revolutionaries, includes effective tools for citizens to promote civic engagement and create sustainable democracy.
She's a frequent blogger on The Huffington Post and writes cultural commentary for The Guardian, The Washington Post, and Harper's Bazaar. Her TV appearances include Larry King Live, Meet the Press, The Joyce Behar Show, and The Colbert Report.
x
x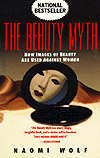 A graduate of Yale and a Rhodes Scholar at Oxford, Wolf was a consultant to Al Gore during his presidential campaign on women's issues and social policy.
She is co-founder of The Woodhull Institute for Ethical Leadership, an organization that teaches leadership to young women, and The American Freedom Campaign, a grass roots democracy movement in the United States whose mission is the defense of the Constitution and the rule of law.