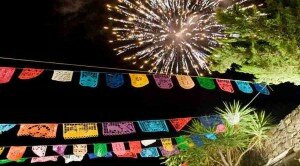 "The 'Viva México' Fiesta goes down
in the books as one of the ten best parties
I've ever attended in my life.
I'm sure I can't remember the other nine." Barbara Kingsolver, 2010
Fantastic Food, Fireworks, Live Music, Dancing -
the San Miguel Writers' Conference Annual Fiesta has taken on Celebrity Status!
x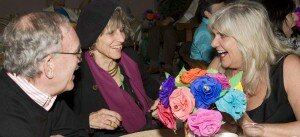 México is known for near monthly celebration of something, and San Miguel de Allende is famous as a national destination for celebrating with gusto.

This is an evening filled with the spirit of many of these cultural celebrations – a taste of the year-round sensibility for great parties. An evening you'll always remember as "one of the ten best parties" you'll ever attend!
The Fiesta 2012 is included in the Full Conference Package.
To register for the Fiesta as a single ticket, CLICK HERE.