Full Body Burden: Growing Up in the Nuclear Shadow of Rocky Flats by Kristen Iversen chosen by Barnes & Noble for their "Great New Writers" program!
General Session Address: Friday, February 17 – 1:30 PM
The Art of Fact: Weaving Personal Story into Historical Context.
Kristen will discuss how important it is to examine our personal stories in a larger cultural and historical context and consider how our lives and experiences reflect important moments in time that go beyond our immediate experience.
90-minute Workshop. Session #3 – Friday, February 17, 3:15 PM – 4:45PM
Vital Lies: How Much Can You Invent in Creative Nonfiction?
Creative nonfiction is the genre of true stories told in a dramatic fashion using all the tools of literary technique, including voice, mood, tone, symbol, metaphor, dialogue, characterization, scene development, plot, and epiphany. But creative nonfiction depends upon factual information in ways that fiction does not. The tools of reality—fact, research, history, investigative reporting, experience, and memory—are essential to the creative nonfiction writer. Like fiction, however, creative nonfiction is based on strong storytelling. How can you tell a captivating story and still remain true to the integrity of fact? In this workshop we'll discuss simple and practical ways to develop characters and scenes in dramatic storytelling while staying true to the facts of the story, and also discuss some of the ethical issues involved in the writing of creative or narrative nonfiction.
8-Hour Intensive. Monday and Tuesday, February 20 and 21, 9 AM to 1 PM each day
Must I Tell the Reader Everything? Balancing Fact and Research in Narrative Nonfiction
Writing narrative nonfiction—whether it's literary journalism, memoir, biography, essay, or the nonfiction novel—requires not only the research skill and diligence of a good reporter but the literary style of a novelist and the aesthetic sensibilities of a poet. This is a tough balancing act! And it's easy to fall in love with research and want to include every single detail about a character or event that you've worked so hard to find.
How much historical information and detail should you include in your story?
What kinds of details are relevant and help build your dramatic structure?
What merely gets in the way?
Just as in fiction, what counts is not necessarily how much detail you include but the manner in which you present and develop it. If you merely describe events without providing adequate detail, narrative development, or arc, the facts of the story will be meaningless. But too much detail can drag the story down.
What specific details regarding character, setting, or situation will contribute to the story and keep the narrative moving?
What are some of the specific differences between fiction, nonfiction, and creative nonfiction that are important to keep in mind?
What's involved with taking a literary approach to language when you're working with real people and events?
In this intensive writing course we will explore the art of narrative nonfiction with an emphasis on balancing structure and style with the real facts of the story. In addition to in-class writing and exercises, we'll discuss participants' work in a workshop setting with the goal of further developing the particular voice and style of each writer. Participants will be expected to bring one short manuscript (roughly five pages) and complete one short writing assignment.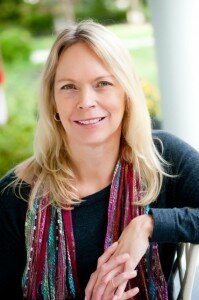 Kristen Iversen is the author of three books: the forthcoming Full Body Burden: Growing Up in the Nuclear Shadow of Rocky Flats (Crown 2012); Molly Brown: Unraveling the Myth, winner of the Colorado Book Award and the Barbara Sudler Award for Nonfiction (which led to extensive work with A & E Biography and The History Channel) and Shadow Boxing: Art and Craft in Creative Nonfiction, the first textbook to cover the major subgenres of creative nonfiction.
Kristen is Director of the MFA Program in Creative Writing at The University of Memphis and is also Editor-in-Chief of The Pinch, an award-winning literary journal of prose, poetry, art, and photography. She is also on the faculty of the MFA Low-Residency Program at the University of New Orleans, held during the summer in Edinburgh, Scotland. She holds a Ph.D. from the University of Denver. Recent awards include the Louise Eisenhardt Award for creative and academic accomplishment from the American Association of Neurological Surgeons (previous recipients include Sally Ride and Mary Sue Coleman).
A co-founder of Orphan Press, Kristen teaches and lectures widely. www.kristeniversen.com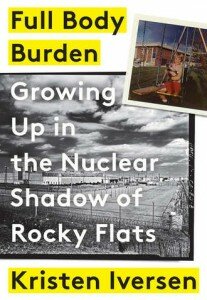 On Full Body Burden: Growing Up in the Nuclear Shadow of Rocky Flats (Crown, pub date May 2012)
"Why didn't Poe or Hitchcock think of this? FULL BODY BURDEN has all the elements of a classic horror tale: the charming nuclear family cruising innocently above the undercurrents of nuclear nightmare. But it's true and all the more chilling. Kristen Iversen has lived this life and is an authority on the culture of secrecy that has prevented the nation from knowing the truth about radioactive contamination. This is a gripping and scary story. It could be called the Rocky Flats Horror Show!" –Bobbie Ann Mason, author of Shiloh and Other Stories and In Country
"Part memoir, part investigative journalism, FULL BODY BURDEN is a tale that will haunt your dreams. It's a story of secrecy, deceit, and betrayal set in the majestic high plains of Colorado. Kristen Iversen takes us behind her family's closed doors and beyond the security fences and the armed guards at Rocky Flats. She's as honest and restrained in her portrait of a family in crisis as she is in documenting the incomprehensible betrayal of citizens by their government, in exposing the harrowing disregard for public safety exhibited by the technocrats in charge of a top-secret nuclear weapons facility. For decades the question asked by residents living downwind of the plant was "Would my government deliberately put my life and the lives of my children in danger?" The simple and irrefutable answer was "Yes, it would . . . in a Colorado minute." John Dufresne, author of Louisiana Power & Light and Love Warps the Mind a Little
"This is a subject as grippingly immediate as today's headlines: While there is alarm about the small rise in radioactivity in the food chain, one reads in these pages about how a whole region lived in the steady contaminating effects of nuclear radiation. Kristen Iversen's prose is clean and clear and lovely, and her story is deeply involving and full of insight and knowledge; it begins in innocence, and moves through catastrophes; it is unflinching and brave, an expose about ignorance and denial and the cost of government excess, and an intensely personal portrait of a family. It ought to be required reading for every single legislator in this country." Richard Bausch, author of Peace and Something Is Out There: Stories
"This terrifyingly brilliant book–as perfectly crafted and meticulously assembled as the nuclear bomb triggers that lie at its core–is a savage indictment of the American strategic weapons industry, both haunting in its power, and yet wonderfully, charmingly human as a memoir of growing up in the Atomic Age." –Simon Winchester, author of The Professor and the Madman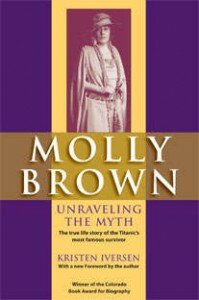 On Molly Brown: Unraveling the Myth:
"In this extensively researched biography, the first serious work on Brown, Iversen reveals that Brown was a far more fascinating and important figure than her stage or screen portrayals suggest . . . Iversen is particularly adept at placing Brown in the context of her times, making the most of this opportunity to reexamine the Gilded Age and the early 20th century through the lens of feminism and economic and social change." Publishers Weekly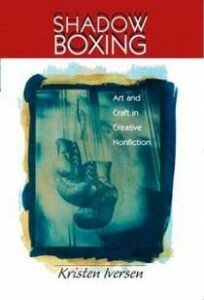 On Shadow Boxing: Art and Craft in Creative Nonfiction:
"Iversen presents the first text to elucidate all major subgenres in the growing field of creative nonfiction . . . Iversen discusses the difficult distinction between fiction and creative nonfiction in terms of the products of strict imagination and careful research . . . In contemporary sport boxing, shadow boxing refers to the exercise of sparring with an imaginary partner. In Chinese shadow boxing, the boxer spars with his or her own shadow 'to attain the highest form and expression of the self' (viii). Iversen's extended metaphor applies to the process of sparring with institutions, colleagues, critics, students, and publishers and works well to accommodate the language required to teach and work in a postmodern and postcolonial climate." Maggie D. Carstarphen, Texas A & M University