A cornerstone each year during the San Miguel Writers' Conference, the annual Teen Workshop provides young students from San Miguel de Allende two days of opportunity not available to them anywhere else in their lives.
The entire Teen Program is underwritten by the San Miguel Literary Sala and people like you! Won't you join us in support of these wonderful young writers? It's easy – just Click Here.






In this two day workshop, teens will take sharpened pencils and Write! What will they write? Whatever they want, because our first goal is to get teens to feel the joy of expressing with the written word. Prompts however will be provided!
Instructor, Susan McKinney de Ortega, will guide participants in memoir and personal writing on day one, examining what to include in a personal story, and how to shape an experience so that a Story is told. On day two, she will share some tips for creating a graphic novel. .
During the two days, students may share their work with the group or choose not to. McKinney will also be available for individual consultations on work created during the class or written previously.
The second day is concluded with the World Famous TWW Pizza Party, the highlight of which is the raffle to give away two (possibly more!) mini-laptop computers.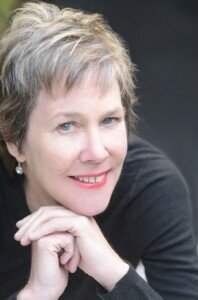 Susan McKinney de Ortega is a Philadelphia-born writer living in San Miguel de Allende, Mexico since 1992. She is the author of Flirting in Spanish: What Mexico Taught Me About Love, Living, and Forgiveness (Antaeus, 2011)
Her work has appeared in several anthologies and on-line publications including Mexico: A Love Story (Seal Press, 2006); Not What I Expected, The Unpredictable Road from Womanhood to Motherhood (Paycock Press, 2007); Sport Literate (sportliterate.com, spring, 2009), salonmagazine.com (1999) and elevenbulls.com (2000).
McKinney writes about raising a bicultural family with her Mexican husband in One Big Happy Family: 18 Writers Talk about Polyamory, Househusbandry, Mixed Marriage, Open Adoption and Other Realities of Truly Modern Love, edited by Rebecca Walker (Riverhead, 2009).

McKinney´s personal essays and fiction appear in The Hawk Will Never Die, Tales from St. Joseph´s Hardwood (Sports Publishing, 2005), Philadelphia Stories (philadelphiastories.org, 2006) and The San Miguel Writer (1994). Her essay on bicultural living was broadcast on National Public Radio (2000). She has written for various regional magazines and newspapers.
McKinney is an award-winning former television news reporter for WEAU-TV, Eau Claire, Wisconsin and WISC-TV, Madison, Wisconsin.
While she can pronounce many difficult words in Spanish, McKinney has yet to master the skill of uncapping a Corona bottle with a seat belt buckle, a feat her Mexican husband can perform with ease!