General Session Address: Sunday, February 19 – 9 AM
Testing the Ice: A Family Legacy
From midwife to children's book author, Sharon Robinson learned the delicate art of risk taking from her famous parents, Jackie and Rachel Robinson. In 1947, Jackie Robinson shattered Major League Baseball's color barrier. Today, he still holds the record for number of times he stole home during his famed ten years with the Brooklyn Dodgers. In her talk, Sharon will share her family's inspirational story and incorporate art and family photos from her books, Testing the Ice and Promises To Keep.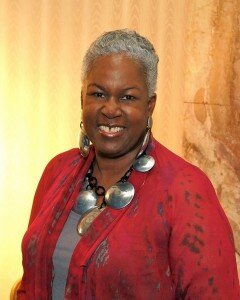 Sharon Robinson is the author of many works of fiction and nonfiction. She has written several widely praised books about her father, baseball legend Jackie Robinson, including Jackie's Nine: Jackie Robinson's Values to Live By; Promises to Keep: How Jackie Robinson Changed America; and the picture book Testing the Ice, illustrated by Kadir Nelson. Robinson's latest book Jackie's Gift: A True Story of Christmas, Hanukkah, and Jackie Robinson celebrates a beloved and heartwarming story about her family's first Christmas in Brooklyn in 1948.
Robinson is also an educational consultant for Major League Baseball and the Vice Chairman of the Jackie Robinson Foundation. She lives in Florida and New York City. Learn more at: www.sharonrobinsonink.com.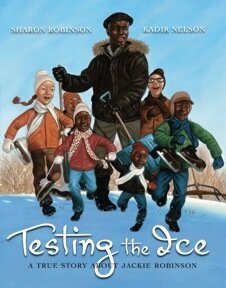 "This fond daughter's reminiscence is a welcome addition to the life story of one of America's best-known athletes and civil-rights advocates." Kirkus Reviews
"Nelson…contributes sumptuous, cinematic paintings that immerse readers in every scene…readers will close the book understanding that there are many ways to be hero–and Robinson had all the bases covered." Publisher's Weekly
"I still have chills as I write about Testing the Ice…Nelson's art should hang from gilded frames…this author/illustrator combination is a perfect match." Kiwi Magazine
"Jackie Robinson…has been the subject of many books, but Testing the Ice is a story only one of his children can tell." Newsday – New York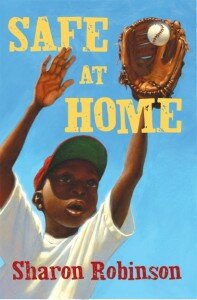 Safe At Home
Sharon Robinson's first novel proves her talent for both writing and baseball in this book that entertains as it touches the heart. Kidsread.com
Regardless of their interest in baseball, readers will identify these youngsters and appreciate the simple story. School Library Journal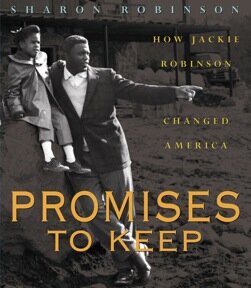 Promises to Keep
"Here [Robinson] clearly, often eloquently, gauges the enormous impact Jackie Robinson had on so many lives." Publisher's Weekly — starred review
"It's her seamless blend of history and family story . . . that distinguishes this title." ALA Booklist — starred review
"Her private view of her father's accomplishments, placed within the context of American sports and social history, makes for absorbing reading." Booklist — starred review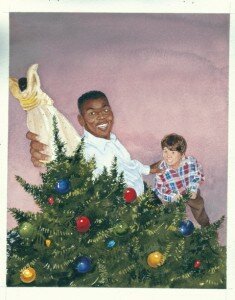 Jackie's Gift
"A delightful tale is one that blends a true story with the universal themes of friendship, selflessness and acceptance." American Jewish World
"A beautiful story, rich with lessons skillfully woven into the drama." San Francisco Book Review
Jackie's Nine
"This thoughtful book belongs in the hands of as many young teens as possible." Voice of Youth Advocate